Despite the unseasonably damp weather, our builders have managed to crack on with essentially taking the whole lid off the Captains Cottage, and replacing it with a brand new upper storey – with the planning-permission-challenging balcony and patio doors as well.
On our latest trip we were therefore greeted with a house festooned with scaffolding, and what can only be described as a bl–dy great hole at the top where the sliding doors will go!
Even so, it gives a great idea of what the view is going to be when it's all finished.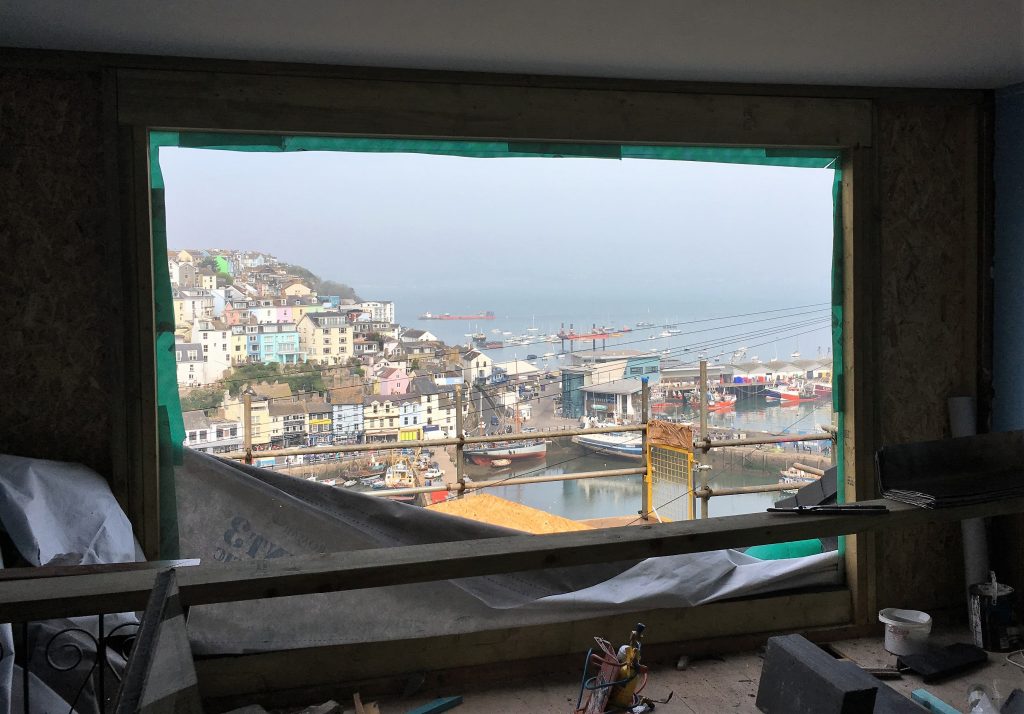 They've also made a start on tiling the downstairs bathroom, which is going to be a walk-in shower / wet room. Apparently the tiler is the same chap who has re-done all of the tiling in the expanded and refurbished Simply Fish restaurant in town – our favourite place to go the minute we arrive in Brixham after driving down from London !