July 2019 – and suddenly everything is starting to take shape rather quickly indeed.
Making a run down to Brixham for almost the first time in 'proper summer' allowed us to make some of the final choices in regard to details – taps, shower fittings, stair carpets and the like – and to see the progress now that the Captains Cottage is in sight of completion
The windows and balcony blend in pretty well to the roofline – something we wanted to achieve, which meant we have ended up with a "frameless" all-glass balcony which makes it almost invisible from any distance away.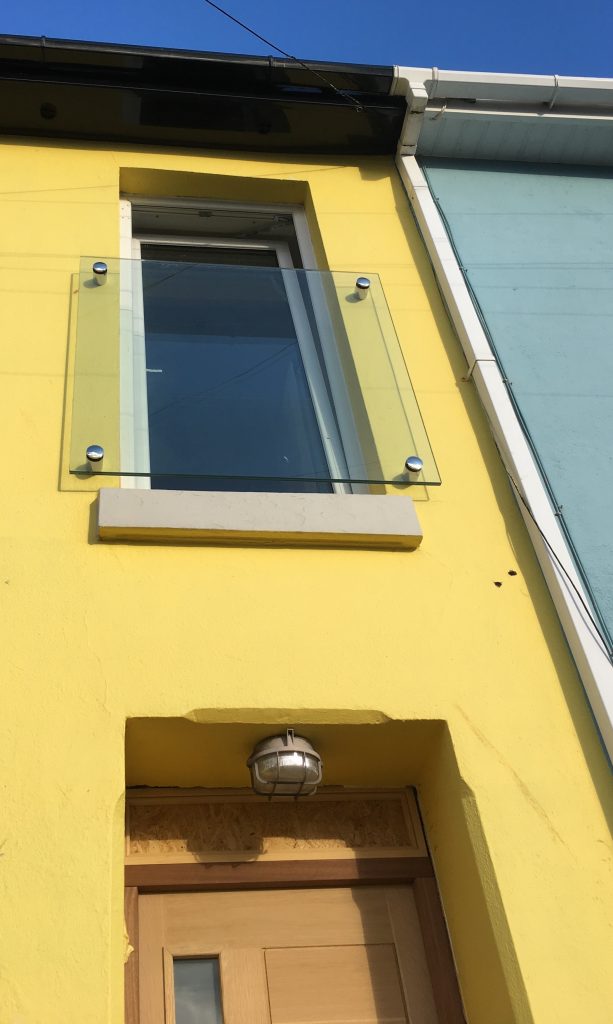 On the middle floor – the living room – we've also added similarly frameless glass panels on the outside of the house, which means both of the large, full-height windows can be fully opened into the living space without risking life and limb in the process!
And this is the much-trailed balcony, opening out from the master en-suite bedroom at the top of the house and looking over the harbour. There's plenty of space for a table and a couple of chairs so you can watch the sunset from the best spot in town!
With new doors, flooring and radiators throughout it's ended up being a bigger task than we first imagined. The house is entirely unique, and has been built on a slight ange so it faces the sea – this means that every room and doorway in it is built slightly askew, and standard doors simply didn't fit in the existing frames, so all of them ended up being replaced too! Final-fit electrics are yet to go in – that hole in the wall won't be there, we promise!